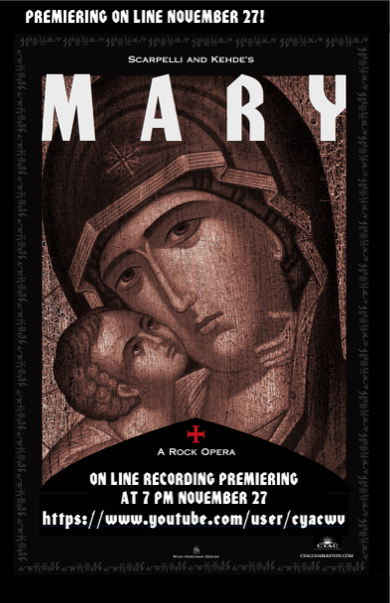 Due to CoVid, we couldn't perform a full cast production of MARY this year. However, after careful planning and lots of disinfectant, we were able to film as many moments from the original stage version as were safely possible. With the help of the professionals at Austin Susman Productions here in Charleston, I think we've created an outstanding representation of the musical, emotional and visual intentions of the cast, composer and writer. I hope you agree.
Copies of the video are on sale for $20.00 plus $3.00 shipping. We're using PayPal for the transactions so, if you hit the Buy Now button below, it will send you there to complete the purchase. It should take about a week for you to get it. If you have to have it sooner, send me an e-mail and I'll see what I can do.
We at CYAC hope you and yours have a safe holiday season and, hopefully, by this time next year, you'll be able to see MARY live again.
Dan