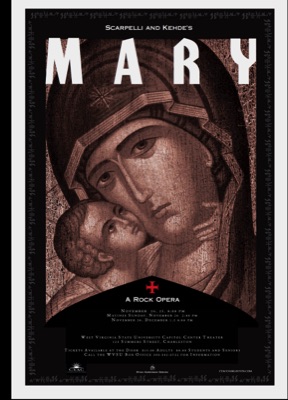 It costs us a minimum of $2,000 to have a small group of musicians accompany the cast in a musical performance. And it should.
We'll be performing our seasonal rock opera "MARY" this year with Grant Jacobs as our new music director and we're going to need to pay him and his musicians for their work.
Oh, they'll be paid, even if it comes out of our pockets, a portion of which probably will.
As of now we've raised $220 toward the cause. If you happen to have a few extra dollars and wish to contribute to the cause, you can hit the donate button below, send us a check or come to a show at the Elk City Playhouse and put your spare change in the bucket on Penny's desk when you come in.
Even if you don't have a few extra bucks this time around, you're always welcome.
Any extra money over the 2,000 will go to the musicians for the next musical, most likely "The Blob" later this spring.